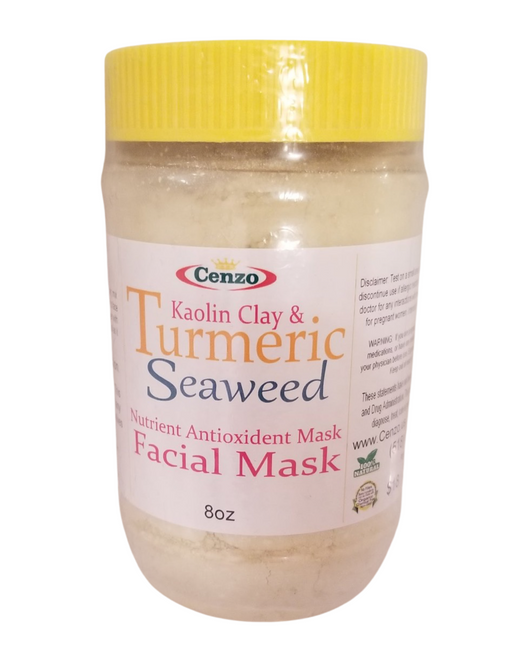 Turmeric Face & Body Mask with Seaweed and Kaolin Clay & Seaweed (8 oz)
Turmeric Boss
Regular price $18.00 Sale
Turmeric, Kaolin Clay & Seaweed Facial/ Body Mask
These ingredients are mixed together for an all natural facial mask that really cleanses the skin. 
Turmeric Powder

Kaolin Clay

Seaweed Powder
To create the ultimate mask:
Apply to damp face (wet with warm water to open pours if you want or cold to close them) 
Add 1 teaspoons or more depending on how much of the face/body you want to use the mask on; with 2 teaspoons of yogurt, raw honey, or coconut oil.
Mix them two together and apply to face. 
Allow at least 20 minutes for a Full Dry. 
*Now the thicker you apply the mask the longer it takes to dry; so give yourself enough time to complete the mask!*  
This Mask has been used to help with ache, blemishes, inflammation in the face, rashes and many more inflammation related things. 
Caution:
   You may have a golden glow.
Disclaimer:
These Statements have not been evaluated by the FDA or any other governmental body; This Mask is not intended to Treat, Diagnose, Cure or Prevent any Disease.