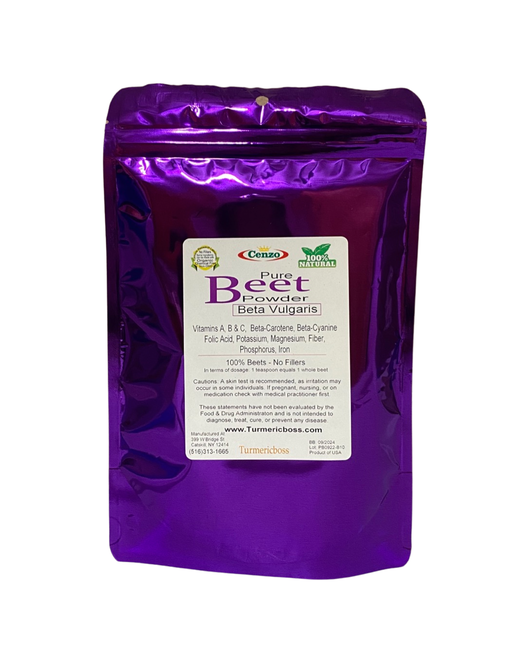 BEET POWDER (8 oz)
Turmeric Boss
Regular price $20.00 Sale
Beet Powder 8oz
1 teaspoon is roughly equal to consuming one whole beet
 Beets have been known to be  Nature's Viagra.  
They cleanse the body, help your mental health High source of energy and are high in fiber. 
As a dietary supplement; beet root powder may be mixed with water, tea, juice, milk, smoothie or even a protein shake.  
It may also be added to soups, stews, and other cooked foods. 
These statements have not been evaluated by the FDA or any other governmental body. This Beet Powder products is not intended to diagnose, treat, cure or prevent any disease.