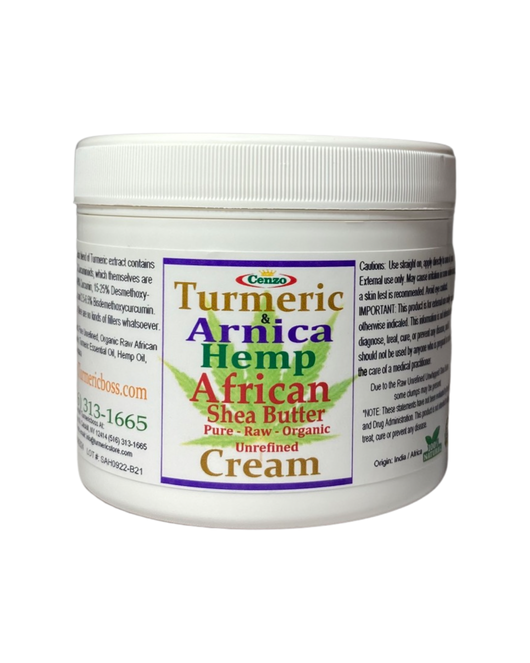 SMALL TURMERIC WITH ARNICA, HEMP & AFRICAN SHEA BUTTER
Turmeric Boss
Regular price $20.00 Sale
Our 
African Shea Butter
 is 100% pure, raw, organic and unrefined; combined with our Turmeric Essential Oil and Hemp Essential Oil it has been said to help with inflammation in the body through the skin. 
To use Product: 
Place a small amount of cream in your palm; for best results and an easier rub; warm cream in hands before applying to the desired area.  Repeat the warming step as desired. If you take a warm shower after you allow the cream to absorb into the skin; the cream will further absorb into the skin; due to your pours being open... 
Attention: These statements have not been evaluated by the Food and Drug Administration. This Turmeric  product is not intended to diagnose, treat, cure, or prevent any disease.