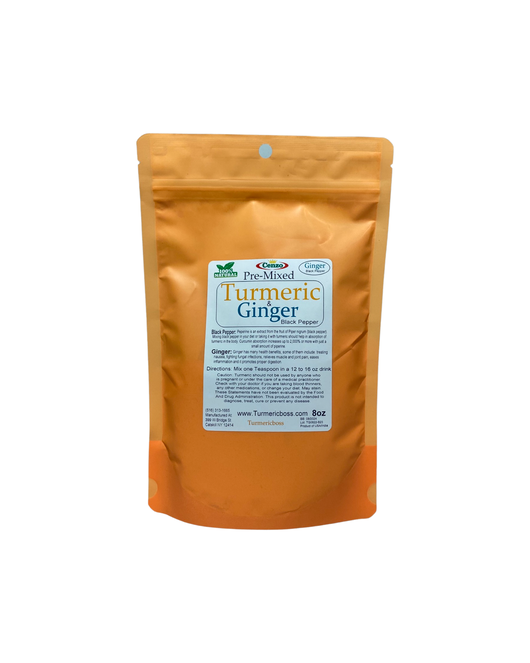 TURMERIC POWDER GINGER & BLACK PEPPER (8 oz)
Turmeric Boss
Regular price $15.00 Sale
Turmeric, Ginger & Black Pepper Mixture:

Turmeric Powder mixed with Ginger adds a higher anti-inflammatory property. This mixture also contains black pepper which increase the absorption rate of turmeric-curcumin in our bodies. Thus this drink is an amazing anti-inflammatory drink.

To create a drink: Add a teaspoon of powder in any substance; water, milk, tea etc. Stir and enjoy.

Turmeric can be used for all sorts of ways; most popular is in cooking. It has been used in smoothies, tea, facial masks, for whiting teeth, pastes or salves and much more.

Turmeric Properties:

Anti-Inflammatory
Anti-Bacterial
Anti-Fungal
Anti-Microbial
Anti-Oxidant
Anti-Parasitic
Anti-Cancer


Attention: These statements have not been evaluated by the Food and Drug Administration. This Turmeric product is not intended to diagnose, treat, cure, or prevent any disease.