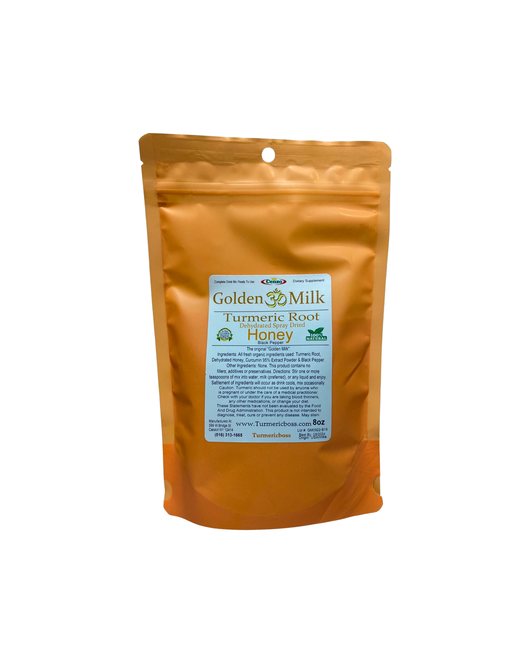 TURMERIC POWDER - GOLDEN MILK (8oz) - TURMERIC with HONEY & BLACK PEPPER
Turmeric Boss
Regular price $18.00 Sale
The original "Golden Milk", consists of Dehydrated Honey and Black Pepper. The mixture of curcumin with pepper helps in absorption of turmeric in body. Curcumin absorption increases up to 2,000%.
Ingredients: All fresh organic ingredients used, turmeric root, dehydrated honey, curcumin 95% extract powder, dehydrated honey, black pepper 
No Other Ingredients: None. This product contains no fillers or any other ingredients or preservatives
Directions: One or more teaspoons of powder, mix and enjoy! 
Settlement of ingredients will occur, mix occasionally.